Get a custom photo collage fleece blanket for $21.50.
Just use promo code FLEECED2012A at checkout. Shipping not includied. Limit 3 per customer. Ends 4/20/12 or earlier if stock is depleted.
This makes a great personal item for the grandma's for Mother's Day if you are not wanting to make anything this year or set it aside for a Christmas or Birthday gift!
I ordered two last week for Mother's day gifts.  They turned out great.  They are not a really thick blanket but I love that it is a personal gift and for a good price. They even come with a little carrying strap to carry it easily.
Here is what mine turned out like!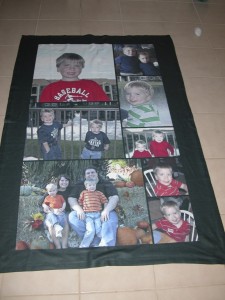 Related posts: