Find SO much fun stuff on pinterest! If you are not following me feel free to check out my pins HERE.  I can't post everything but I like to post some things that I think are good or fun.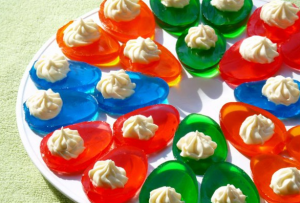 These jello eggs look really fun and most kids love to watch it wiggle and my boys love jello.  It is just fun to eat!  Click HERE to take a look at how they did it.
Easter is coming up quick, what Easter goodies are you going to make?
Related posts: