I can't believe my little boy is five now and we are starting school in the Fall.  Where did the time go?  Everyone always said that they grow up too fast and I didn't want to believe it.
Last week we celebrated his birthday by doing lots of fun things.  We don't do a big party with friends and family.  Most of our family lives in other states so we just have three family members that live here in town.  We have a small family gathering instead and lots of fun "stuff" during the week.
We started out on Tuesday the 19th going to a local paint your own pottery place and going to Story Art.  We read "If you give a cat a cupcake" and then painted a little cupcake plate.  It was a lot of fun and the plates turned out pretty good for their first time.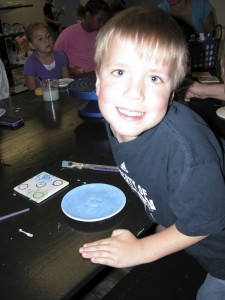 From there we had lunch at home with daddy  and then later that afternoon we spent a couple of hours at the Splash park and tired them out.  We went home to have some dinner and then they went right to sleep that night!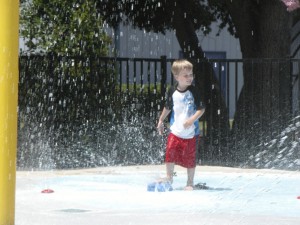 Wednesday is the actual birthday of my sweetie at 11:22 a.m. on the 20th.  We started out our morning heading to our first ever movie at the theatre for my boys.  They have dollar movies this summer so it was the perfect time to try out the movies.  We saw Happy Feet 2 and they did really well for their first time.  We made it through the movie and I only heard "can we go home now?" just a few times in the middle of the movie.
We met daddy for lunch at Chili's after the movie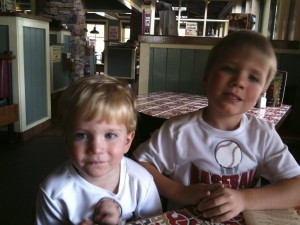 After lunch we headed home to give him his gifts from mommy & daddy.  We gave him a new bike and a few books.  He also opened up gifts from one set of grandparents. We also measured him (we do this twice a year) and took a picture of him (we do this monthly)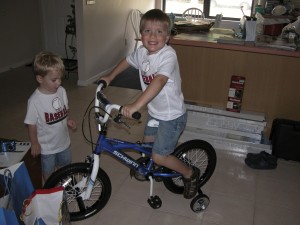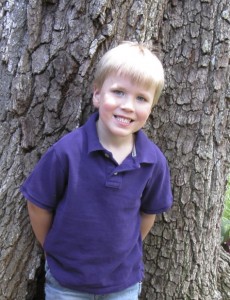 Daddy had to go back to work but the boys and I went to the mall and we rode the train that goes around the inside of the mall.  This is a huge treat for them and we do it about twice a year, birthday's and Christmas.  They both loved it!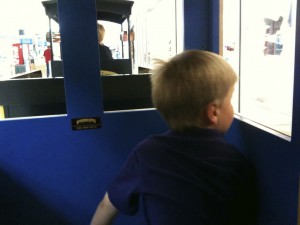 We grabbed a quick dinner at home and then we met daddy at Dairy Queen for some dessert before bedtime.  The birthday boy enjoyed more of daddy's treat than his own and my little buy ate more brownie Sundae than I did.
Friday we finished off the week by having dinner at grammy & grandpa's with cupcakes and more presents.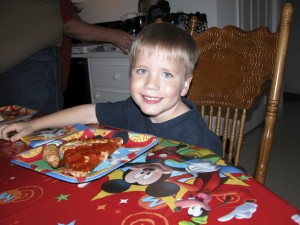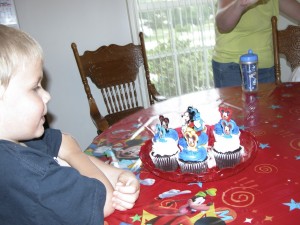 It was a fun week with a bunch of little things and he made the comment to me on his birthday "mommie I like our schedule and everything we are doing" that made this mommie smile and I knew he had a good birthday

What do you do special for birthday's? party? family at home?
Related posts: