Ally's Helpful Hints For Mommies turned two on July 31, 2012 and I forgot to wish myself a Happy Birthday!  Days are flying by so fast it slipped by me.
Two years ago I asked my husband if he could help me get information to some of my family & friends and my blog was born.  I was sending multiple emails out to family to tell them about diaper points and some good deals on diapers and wipes and figured there had to be an easier way to do it.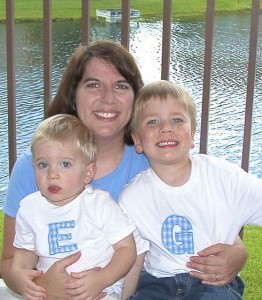 I also made my Facebook page "Ally's Helpful Hints For Mommies" where I have now have over 2100 friends/followers there. I have no idea how many actually read this blog but I do have a lot of comments and friends on my FB page which is a lot of fun 🙂
I absolutely LOVE all the friends I have made and still talk to online.  It is like a little family.  I love helping others and you guys encourage me and help me at the same time.  That is exactly why I started this blog and FB page.
THANK YOU for supporting me and being here with me through good and bad.  I pray we can continue to encourage each other and lift each other up.
I am here for you if you need me!
Happy Birthday little blog praying for another good year ahead!
"I can do ALL things through Christ who strengthens me" Phil 4:13