This is a great and practical book to give you ideas on how to save thousands of dollars each year.  Britni does a great job on simply telling you how her family save $11,000 in one year in Grow It, Build It, Save It!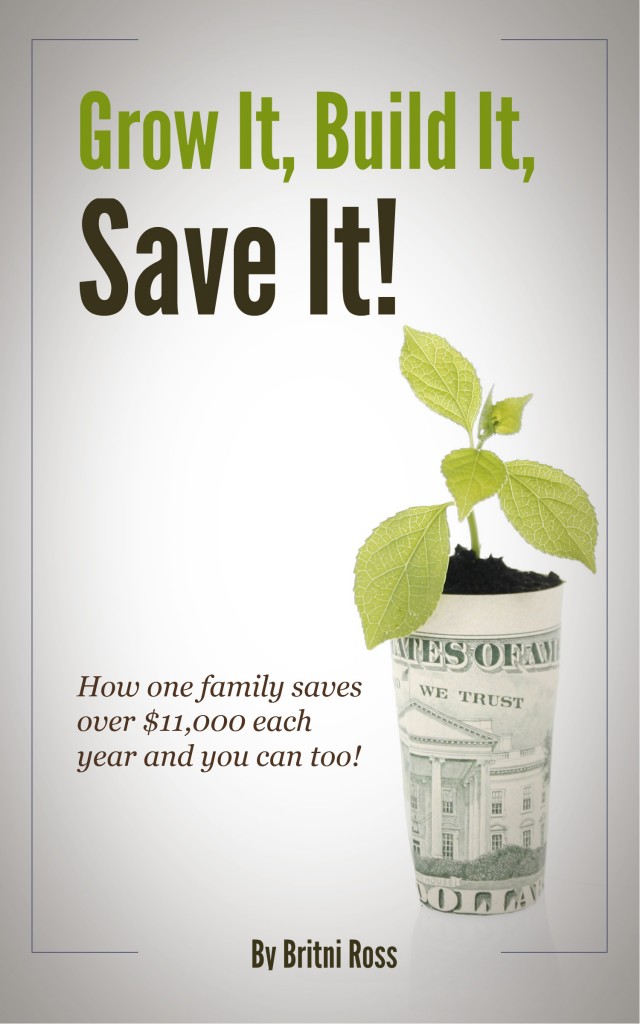 In Grow It Build It, Save It Britni talks about saving on Cable bills, Groceries, telephone service, Auto Insurance, Buying unnecessary Stuff and Eating Out!
I can personally say I have done a lot of her suggestions and it truly does help in saving money and a lot more than you realize once you add it all up. One great thing in the book is she asks you questions at the end of each chapter so you can figure out if cutting certain things out is right for you and you can figure out where best to save.  Almost like a little homework assignment but you can almost do it all in your head!
Simply cutting out a lot of things you don't use or don't need adds up to a lot of extra money in your pocket every year.  If your in a financial pickle and looking for a way to save some money it would be worth the read.  It is a quick read with practical advice on how to save.  If your not sure how much more you can cut out of your bills give it a try you may just learn something else that you can change with your finances.
Guess what March 4-6, 2013 the Kindle addition of the book is FREE for you to download.  Just click HERE
 to get the book. If you want to check out Britni's FB page as well you can find her at Our Eventual Homestead and tell her Ally sent you over!
Thanks Britni for letting me get a preview of your book and for letting me share Grow It, Build It, Save it! with my readers!