Have you ever tried a Thirty-one bag or purse?  I admit I love their Organizing Utility tote so much that I have three!  I have several friends that sell these great items and try to support them when I can.  This time I am helping my friend Kara Rutt.  She is offering up a cute prize for my readers and I also have an online party going HERE if you want to jump in and get something from the new Summer catalog.  There are a lot of cute prints out there.  Book a party and you could get some items for free!!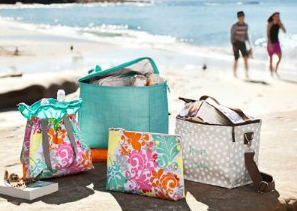 Kara can help you get started with Thirty-one or she can help you book a party or you can just order from her (mention my name Ally)  There are a couple of ways you can reach Kara.  One is her personal group that she has and she has been posting a lot of fun games and giveaways on it.  You can go to her page HERE (Kara Rutt Preferred Customer's group)  and she will add you to the group.  You can also email Kara at ribbonsandpurses@mythirtyone.com.
The May 2013 special is for every $31 you spend you can get a thermal for 1/2 off!! There are several to choose from. Graduation time is here and also wedding season is fast approaching!  Thirty-one bags make a great gift and you can personalize them.

Go check this link HERE to start shopping and this will count towards my party as well.
I also have a cute Fold and Go Organizer to give away! Here are a couple pictures of it.  This would be great to carry in your purse and add pens for your kids to play with at a restaurant or for you to put your coupons and grocery list in and carry in your purse.  It has a strap on it that keeps it closed when not in use.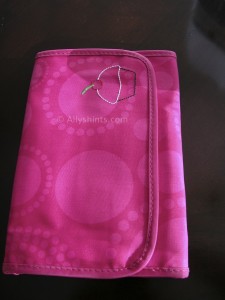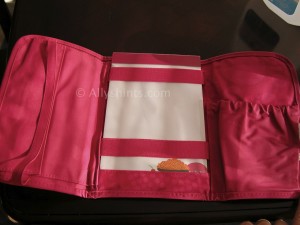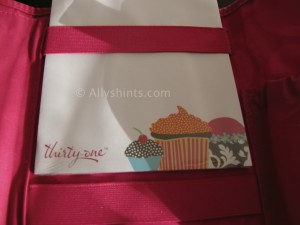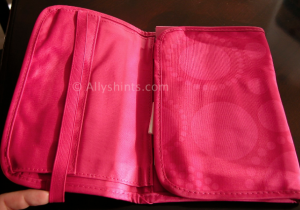 To enter fill in the form below with your complete name (first & last please) and correct email address.  You will receive an email confirmation of your entry and will be notified that same way if you are the winner to claim your prize.  US residents only.  One entry per person.  Winner will have 48 hours to claim their prize after email has been sent.  If no response a new winner will be chosen by using random.org to draw the number.
BONUS: Place an order with my online PARTY and I will personally enter you TEN extra times in the drawing for the Fold and go Organizer!  Must place order by 5/22/14 midnight for extra entries! If you have questions you can ask them there as well.
No more submissions accepted at this time.
Giveaway starts now (5/15/13) and ends Wednesday 5/22/14 at midnight.
UPDATE: The winner is Jessica Vandolah and she has 48 hours to claim her prize or a new winner will be chosen.  She was #69 out of 83.  Congratulations and thank you everyone who participated.