I found this idea on pinterest awhile ago and thought we could try it ourselves.  I have had a bag of pinecones and have never used them so this was a good project to try with them.  I like simple crafts.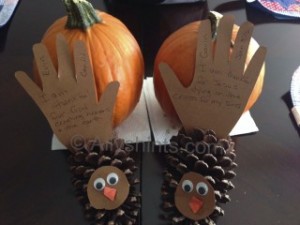 I started with different colors of construction paper
wiggly eyes
pinecones
glue and pen & scissors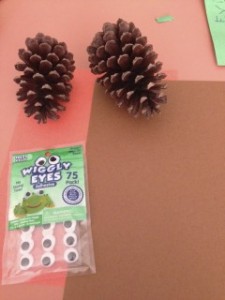 I cut out a circle for the face of the turkey and attached the wiggly eyes and the mouth (cut a diamond shape and folded in half) the eyes to sticky and the mouth I glued on.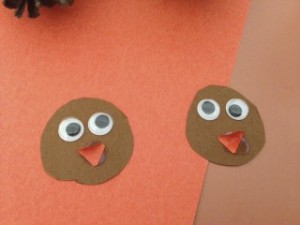 I then traced by boys handprint and cut it out and asked them what they wanted to write on them.  If you have an older child you could let them write on it.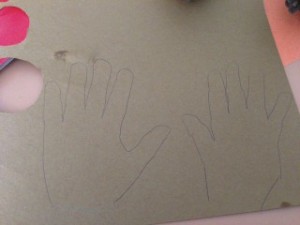 I had a hard time putting the face on the pinecones there is no good way to attach it.  I used a big piece of tape but it still is just kind of sitting on the top but it works because they are just sitting on my table.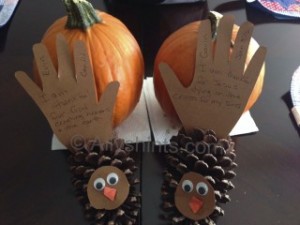 The handprints for the feathers is stuck between a row of of the pinecones and fits well enough that it didn't need taped or glued.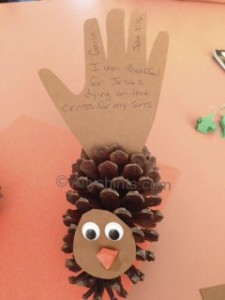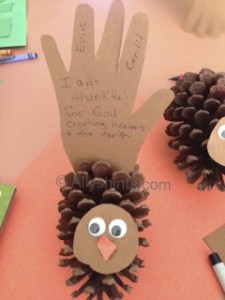 It took less than 10 minutes 🙂
What have you made for Thanksgiving/Fall so far?