We love Publix Preschool pals program and enjoy all the little freebies that we get with them.  Not only does my son get little prizes but he gets a birthday card and coupons right before his birthday month.
Today he got another note in the mail and this cute octopus washcloth.  He carried it around all night and wrapped up his stuffed monkey in it.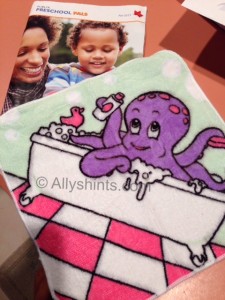 If you want to join one of the Publix FREE clubs/programs click HERE and sign up your kids.  You get bunches of free stuff and great coupons!