Every year I try to do a handprint dish towel for me and for the grandparents.  It is cheap and it makes a great practical gift and I just love to hang mine on my oven.  Here is my most popular link on them HERE.  This gets the most hits on pinterest but if you type handprint dishtowel or just handprint in the search box in the upper right you will find a lot of other ones we have done over the years!
Here is a pic of the ones at Dollar Tree another good place to find them is sometimes the Target dollar section but I don't go there as much to check and keep up.  I bought extra last year for this year.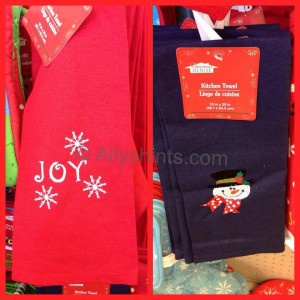 What is a tradition you do every year for a gift?  Are you going to do this this year instead?