If you check out Target or the Dollar Store you can usually score some cute dishtowels for these projects.  They have some for about every holiday.
Here is what we did for St. Patrick's Day
I use acrylic craft paint which washes right off of hands or feet and slick tulip paint for the writing which puffs up a little.
Make sure to lay them flat to dry over night and make sure when you are pressing the hands or feet you have something under the towel because paint can go through the towel onto the table.
It is easiest I have found to paint the hand or foot first then press down.  If you press the foot or hand into paint it doesn't cover as well and can be a lot more messy.
Here is how we did it!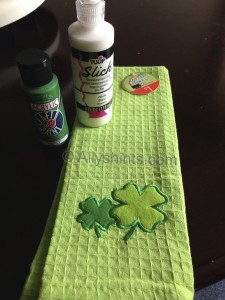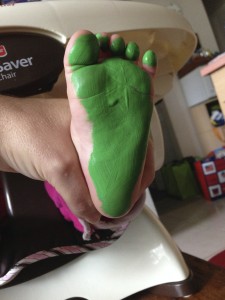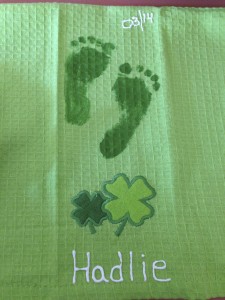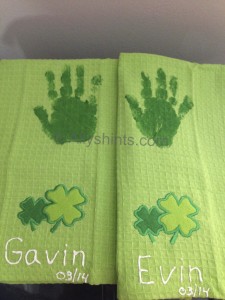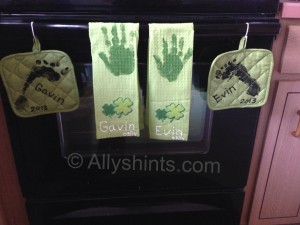 what have YOU made lately?