Butterfly footprint pots make an awesome gift for mom, grandma or yourself.
You want to make sure you get a big enough pot so the footprint will fit on it well.  The pots I used were at least 8″ tall.  You can find pots most anywhere!
Paint the pot the desired color you want.  I use acrylic craft paint found in the little bottles. This washes off hands easily.
Once it is dry you can then put the footprint on.  I spread out the desired colors and painted the foot then pressed onto the pot.  I did this with younger children and strapped them into a high chair which makes it much easier.  You have to work fast because the paint dries REALLY fast!
Once complete paint on the rest of the butterfly as desired and once completely dry I sprayed it with a clear acrylic high gloss spray to protect it and make it shiny.
I then put a flower in it but left the flower in the pot in case the moms didn't want to use it as an actual planter and it didn't get the pot dirty either.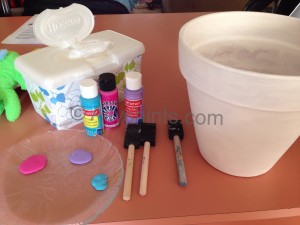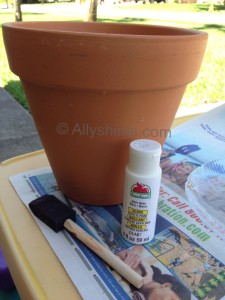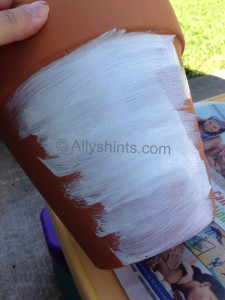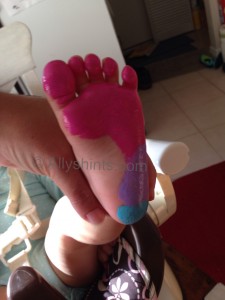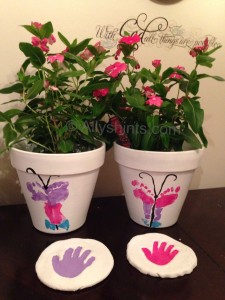 I think they turned cute! What have you made lately with a footprint?