Salt dough handprint and or footprints make a great keepsake gift for a mom, dad, grandma or a mommy making it for herself!  No shame in that 🙂  Salt dough is easy to roll out again if you mess up the first time and much less expensive than the kits you can buy that are plaster.
Salt dough recipe
1 cup of flour
1 cup of salt
1/2 cup of water
roll the dough out and put it in the shape you want it, circle, square, heart!
Bake it at 150 for about an hour or until hard.  I did mine a couple of times and lost track of how long it took, sorry I can't be more accurate.
Paint the entire thing white and then the handprint in the color desired.  After painting spray with a clear acrylic high gloss spray to protect it.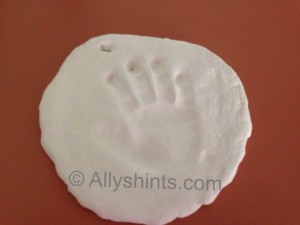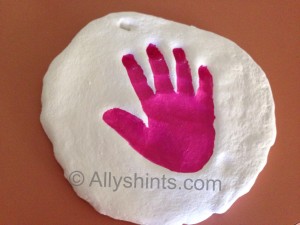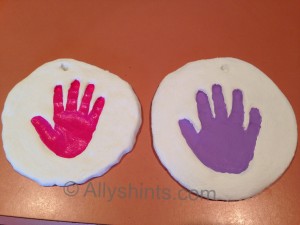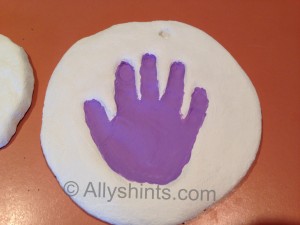 This recipe made me two and I could have done another one out of it.  You could also do a set of feet too if you didn't want to do hands.  Hands can be challenging with babies wanting to close their hands!