Found these cute towels I'm pretty sure at the Target dollar section. Had the two little girls I care for put their handprint on them.
Need: foam brush, acrylic craft paint, towel
I brush the paint on the hand and coat it well and then press hard.
Dries quickly
I usually use fabric paint to write the name but didn't have a good color so I wrote it on with paint this time.
The paint wipes Off easily with wipes or dispute and water. Won't come off towel when washed!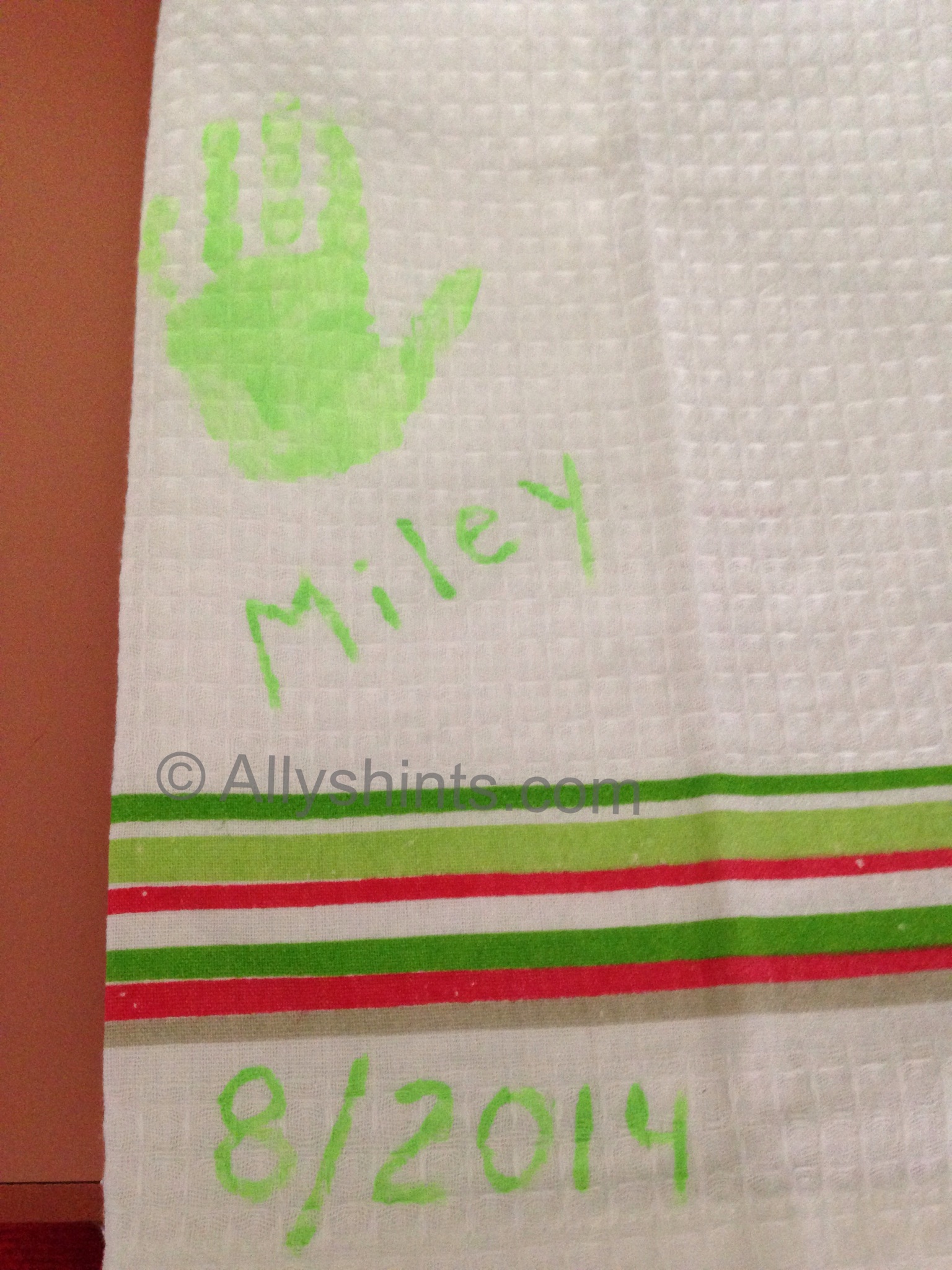 What have you made lately?