Who doesn't love a giveaway!! My cousin Samantha Anderson wrote here first children's book it was a dream of hers.  Here is what Samantha has to say about writing her first book.
"I wanted to take the leap into writing and have my work out there mostly for my children. I wanted them to always have a piece of me. I wanted to inspire them to write, to read more, to follow your dreams and see that it's possible no matter what hurdles you have to overcome."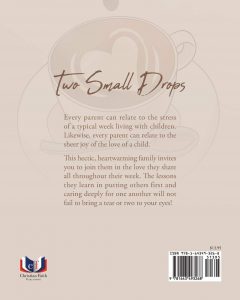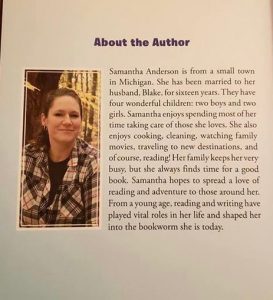 Two Small Drops is available all over the world. It is sold online through Apple iTunes, Amazon Kindle Store, Kobo, Barnes & Noble, Amazon, Books-A-Million, Russell Books, McNally Robinson, Indigo and Christian Faith Publishing
I picked up a copy of the book for our home library and the little kids I care for.  It is a super cute book and they asked to read it again a second time. Wish I could share the illustrations with you from the inside to see how colorful it is.  Perfect length for a bedtime story at nap time or bedtime.
I am giving away one signed copy of the book.  Just go to my FB page Ally's Helpful Hints For Mommies and enter the giveaway post by commenting with your name.
Congratulations again to my cousin Samantha and I hope you will pick up a copy of you don't win the signed copy.