Our sweet mommie friend Christina Hill is sponsoring a giveaway for us! She is giving away a little goodie bag of Perfectly Posh products that she sells.  She sent me a little sample bag for a facial and I do have to say it was a nice treat myself to an at home facial and take some time for me one night.  You will want to enter the giveaway!  Who doesn't want to have a goodie bag of items to pamper themselves with?!
Here is a little bit about Christina in her own words:   My Name is Christina Hill and I am a Perfectly Posh Independent Consultant. I am a stay at home mom of 3 kids. I decided to sell Perfectly Posh a couple months ago after using it for a couple months. I fell in love with the pampering products and I wanted to also help my friends and family pamper themselves. I love the fact that all our products are all naturally based so I don't have to worry about what I'm putting on my kids and myself. Since I am a stay at home mom being a consultant has helped bring in money to help with our bills and to pay for some fun family times. If you have any questions please don't hesitate to send me a private message.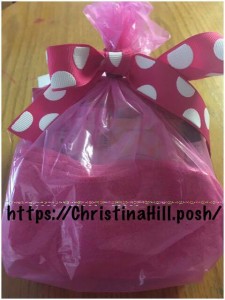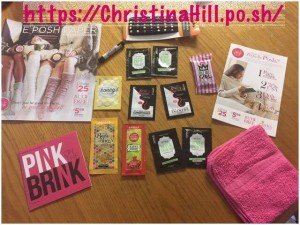 Included in the prize are the following items!
*One Smart Cookie Caffeinated Lip Balm
*It's Da Bees Knees Body Scrub
*Honey Honey Healing Body Creme
*Happy Dance bfyhc
*End Mend Shampoo
*End Mend Conditioner
*Never Grow up Anti-aging face creme
*Never Grow up Anti-Aging serum
*Bff face wash
*Night and day moisturizer
*Fall out Girl chunk
*Head wrap
*Pink wash cloth
*Catalogs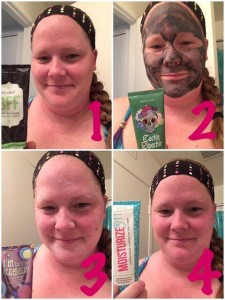 If you wish to contact Christina or get more information from her or look over more products check out her FB group and her website at the following links
Website: https://ChristinaHill.po.sh/
Facebook page: https://www.facebook.com/groups/669452713204534/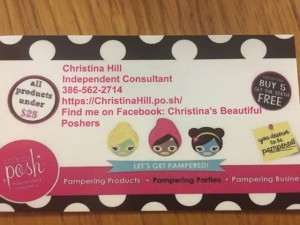 HOW DO YOU ENTER??
This time I am doing a FB only entries.  So head on over to Ally's Helpful Hints For Mommies and click the saved link at the top and follow the instructions.