My second little boy absolutely loved holding and chewing on hit little links!  for $4.00 at Walmart you can get something they will love and be able to hold on to.  He would hold one in both hands and just chew away at them.  This simple little link was his favorite thing.  I clipped one to the side of his diaper bag and my purse to make sure when we were out we had one to grab.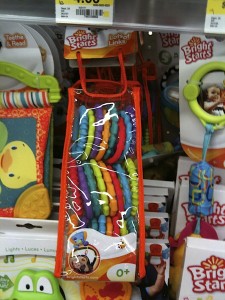 These would make an awesome addition to a diaper cake or the top of a baby gift.  Wrap of a box of diapers and wipes and put these on top!  Simple but a wonderful useful toy!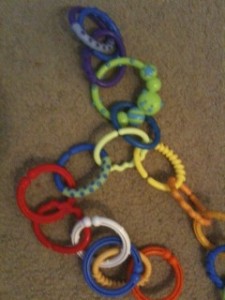 Do you have link for your little one?  Do they carry them around all day long?
Related posts: