I had seen this on pinterest for a couple years now but never made one and wanted to.  When I went to Hobby Lobby the other day and saw shirts on sale I decided to give it a try.
Supplies needed:
T-shirt
T-shirt "Slick" paint or acrylic paint should work too
foam brush
paint brush
Newspaper or cardboard to put on the inside of the shirt so paint doesn't leak through.
tape for lines if you want to keep them straight
I started by painting the hand first with the foam brush and blue paint and pressing down firmly.  (make sure you have newspaper or cardboard in between the sides of the shirt) After completing  the handprint then I took a regular little bit wider paint brush and did the red flag lines.  I put a piece of tape down each side to keep the sides straight but just eye balled the line as I painted across left to right.  Total time to make was probably about 15 minutes because it took a few minutes to do that lines.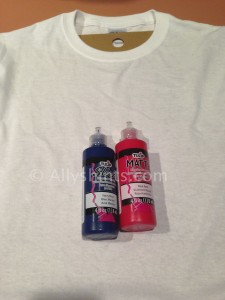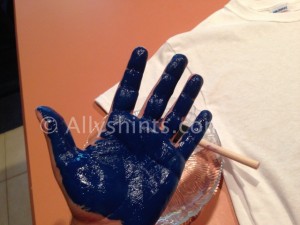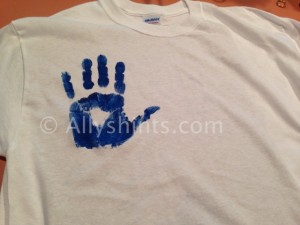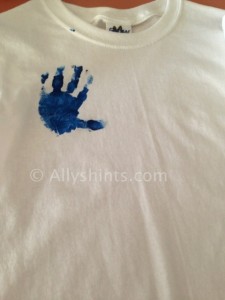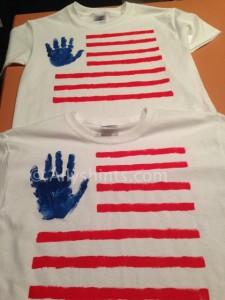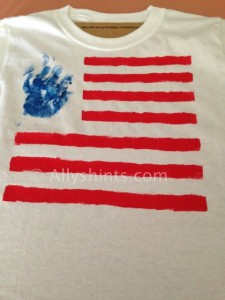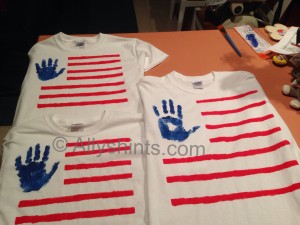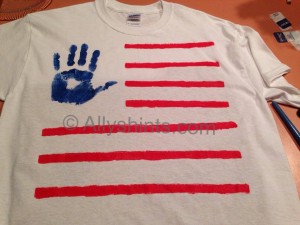 This project dries rather quickly and should wash and wear well.
I had it on last night and got several compliments on it.  Make one for the entire family.  T-shirts and paint are inexpensive and they will have fun making the handprint.  It does take practice with little ones.  I did this with the two little girls I watch both around 1 yr old and the little one didn't want to open her hand for me.  It still turned out really cute though.
Happy Memorial Day weekend!!