I am a 40 year old mother of two precious boys.  Gavin who is seven in June 2014 and Evin will be 5 in November 2014.  They keep me busy!  I adore my husband Shane, this year we will be married 10 years in November and together we are the Stanton family.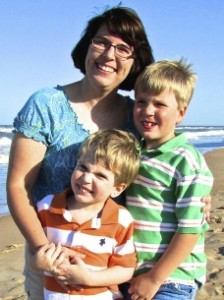 I started this blog when I was trying to help out some of my friends and family with diaper deals, coupons and diaper codes I had found.  I was thinking instead of trying to remember who I wanted to send all this great diaper information and diaper points to I would just put it all in one place for them instead of emailing everyone every time.  My hope is to help people and in turn they can help me out!
Don't be afraid to let me know how I can help you.  Submit a question for our readers to help answer! We have a great group of mommies here, so stick around awhile!!
No more submissions accepted at this time.